In 2010, the University Libraries worked with several campus and community partners to establish a literacy program entitled One Book One Community in order to create a learning community through the shared reading of a single text. The 2010 read was Dave Isay's Listening is an Act of Love. At the same time, the University's Freshman Year Experience used Mitch Album's Tuesday's with Morrie as a common read among 1/3 of the entering freshman class. The shared interests of the Library and Student Affairs was coupled with enthusiasm from the Center for Writing and Rhetoric and the Office of the Provost to develop a unique common reading program for the entire University and Oxford community.
For 2011, the University is extending efforts for an integrated reading program through the inaugural UM Common Reading Experience. This new program will mold the goals and initiatives created by the Freshman Year Experience and One Book One Community into an exciting opportunity for students, teachers, and neighbors. This year's common read will be the award winning, nationwide best seller, The Immortal Life of Henrietta Lacks, by Rebecca Skloot. This amazing book has been the inspiration for over fifty college, university,and One Book programs nationwide.
This year, every freshman will receive a copy of the book during summer orientation to read before the fall semester begins. Instructors in the Center for Writing and Rhetoric, Freshman Year Experience, Honors 101, Department of Nursing, and others will use this book in courses taught by over 120 faculty and staff. Events promoting themes in the book will be held on and off campus. Everyone using the book in a class as well as everyone associated with the University or Oxford is invited to meet the author and get their books signed at the August Convocation where she will be a guest speaker. We encourage everyone to read the book and include it in discussions both in and out of the classroom.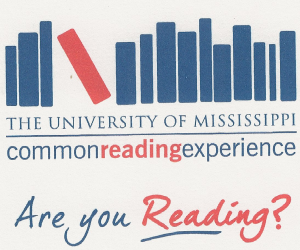 UM Common Reading Experience Goals
1. Strengthen literacy practices by encouraging instructors, students, staff, and the surrounding community to read and learn together as a way of developing a connection focused on intellectual inquiry, creative curiosity, and conversation;
2. Encourage students to become lifelong learners in the rich heritage, wonder, and power of ideas, whose ability to change lives and livelihood are integral to the learning experience at the University of Mississippi;
3. Integrate the text into classes in meaningful ways and develop book-related activities across the campus that encourage connections, collaboration, and learning throughout academic disciplines and among individuals that may not otherwise occur;
4. Encourage civic engagement by involving diverse communities in developing events within the university and among community partners, such as local bookstores, libraries, schools, and others, and promoting opportunities to connect the book with various groups in the local community.